"We're Gonna Need a Bigger SD Card." Let's Take a Quick Look Back at The 3DS Retail Games that Just Made Their Way Into the eShop.
In light of Nintendo's recent decision to make four previously released key 3DS titles available as downloads in the eShop ("key" of course meaning first party), I figured now would be as good a time as any to indulge myself by posting reviews that I'd written for each of them back when they originally came out. Well, all except for Mario Kart 7 which I played but never rewarded a proper writeup. Honestly, if you need to be told whether you'll like a new Mario Kart game then you probably won't. Anyway, I'll quote that fat guy from Fight Club as he once said: "3 out of 4 aint bad."
SUPER MARIO THIRD DIMENSIONAL LAND: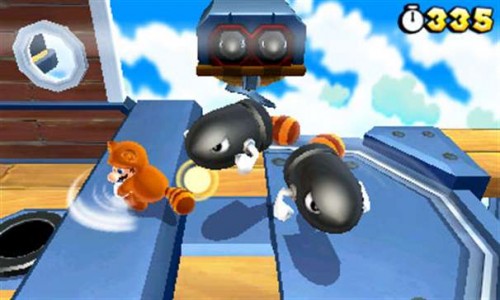 "Playing this game feels like coming home after a hard night trick or treating with a sack full of nothing but name brand candy. It's addictive stuff. And the 3D? Well, there are some pretty clever tricks sprinkled throughout where the depth slider is put to great use. Somewhere in here is a glorious full 3D puzzle game waiting to be realized."
STAR FOX 64 3D: REMAKE EDITION.
"Having played the original I knew that this would be a great game to see re-mastered but even all of the glowing reviews for it couldn't prepare me for the end result. Everything from top to bottom deserves the highest praise here."
THE LEGEND OF ZELDA: OCARINA OF SOMETHING.
"Yet despite so many hours spent playing the same adventure, I had a total blast with this 3DS experience. In fact, you know what? I'm just gonna go ahead and say it: The Legend of Zelda: Ocarina of Time: 3D 'n Stuff is the definitive version of this timeless classic."
Now keep in mind these reviews were all written before consulting with Mr. Face. However despite such a mildly offensive oversight, he still decided to grace us with this following fact that applies to all four titles:
![Mr. Face say these games AWESOME.
Mr. Face never wrong!](/images/mrface5.jpg)
*Mr. Face say these games AWESOME.
Mr. Face never wrong!*