"What the!?" The Original NES Ninja Gaiden is Now Available in the 3DS eShop!
Well Nintendo's certainly feeling generous with this week's top notch roundup of eShop downloads. The 3DS is now home to the full retail version of Adventure Time: Hey Ice King? Why'd You Steal Our Garbage? at $29.99 and the 8-bit Ninja Gaiden slashes its way onto the Virtual Console for five bucks. The former of course, is a game based on the popular children's cartoon whose charms I am apparently immune to and the latter is a stone cold classic action platformer that I will never be good enough to complete but still love to death. The Ninja Gaiden games for the NES were some of my favorites to play as a kid despite their sadistic challenge level. The gorgeous graphics, revolutionary (at the time) cut-scenes and airtight controls made them incredibly fun and they totally hold up. Still, I'll probably take a pass here because I really don't want to be one of those guys that scream obscenities on public transportation. However if by some chance you've never had a go with this series before, I strongly recommend the experience.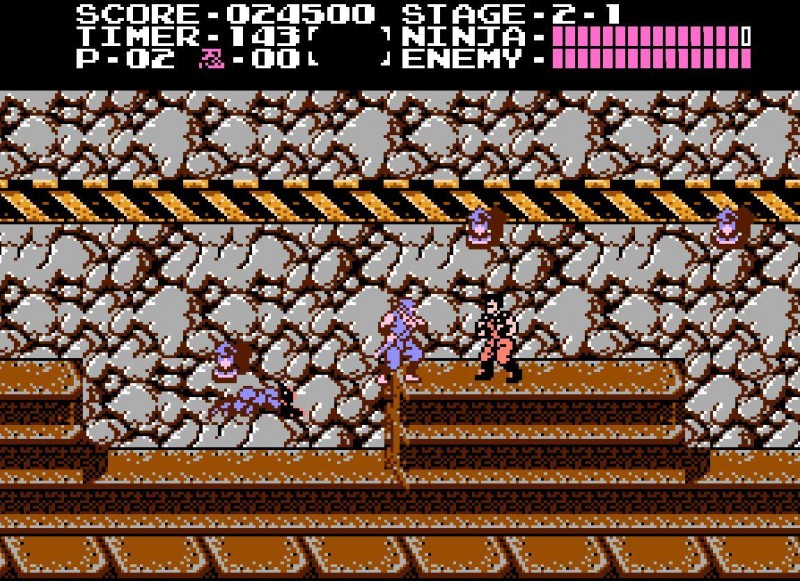 And wait, what's this? The Wii's Virtual Console refuses to stay down for the count as the Neo Geo's Real Bout Fatal Fury makes its long awaited (to someone, I'm sure) debut at a fairly tall order of 900 points to purchase. What a fighter. Last but certainly not least, the Wii U is now offering the full retail version of Batman: Arkham City as well as free demos for both Rayman Legends and Sonic the All Star Racing Transformer. I had just enough time to install these two before leaving for work this morning so I'll be checking them out very soon. Reviews for the Sonic game have been surprisingly kind and I thoroughly enjoyed Rayman Origins so I'm looking forward to taking them for a test spin and maybe even writing about my feelings toward them somewhere down the line. Begin holding your breath.
Click right here for more information about today's other download options.