Former Criterion Head Honcho Blames Lack of NFS:MW Wii U Success on EA, Nintendo, God, Kittens, etc.
"F*#% EVERYONE." says Mr. Poopy Pants
AYE, this one hurts. According to the headline I just wrote, somebody's talkin' some trash! Does that neck swerve thing This time the anger stems from one Alex Ward, who in addition to hopping aboard my shit-list, also co-founded Criterion games (aka the studio that made Burnout 2: Point of Impact for GameCube). Mr. Ward let loose quite a string on something called Twitter yesterday, discussing the course of action for his new software development company. Their plans include the intention to produce content for any hardware that will allow them to self publish. Well, not including Nintendo's struggling home console of course. Apparently there's quite a bit of bad blood swimming around in regards to both EA and Nintendo's lack of marketing assistance for their work on the Need For Speed: Most Wanted port last year. A release that was a massive commercial failure, even for a Wii U game. The following images were captured for this article using the internet: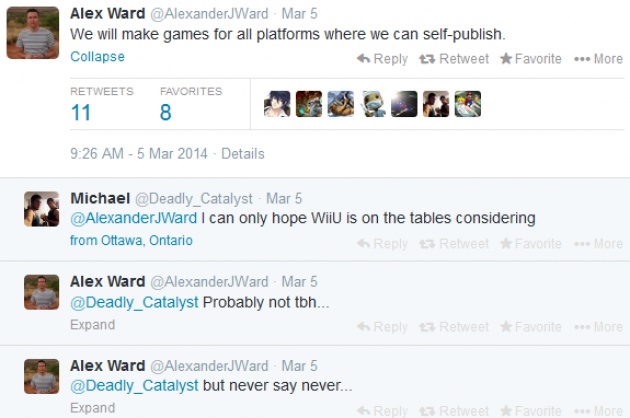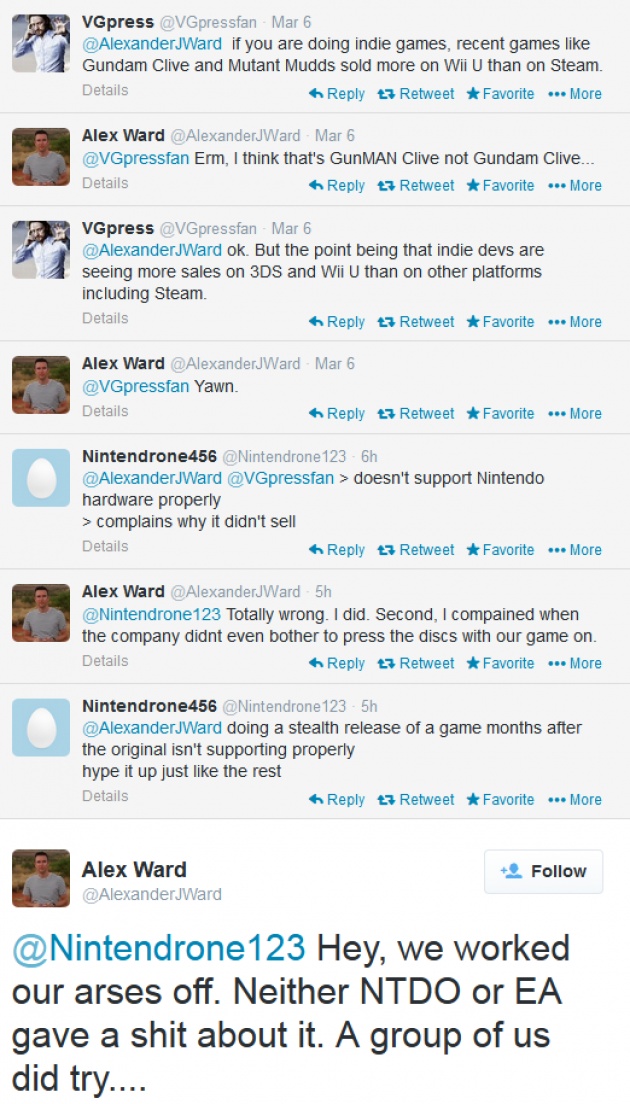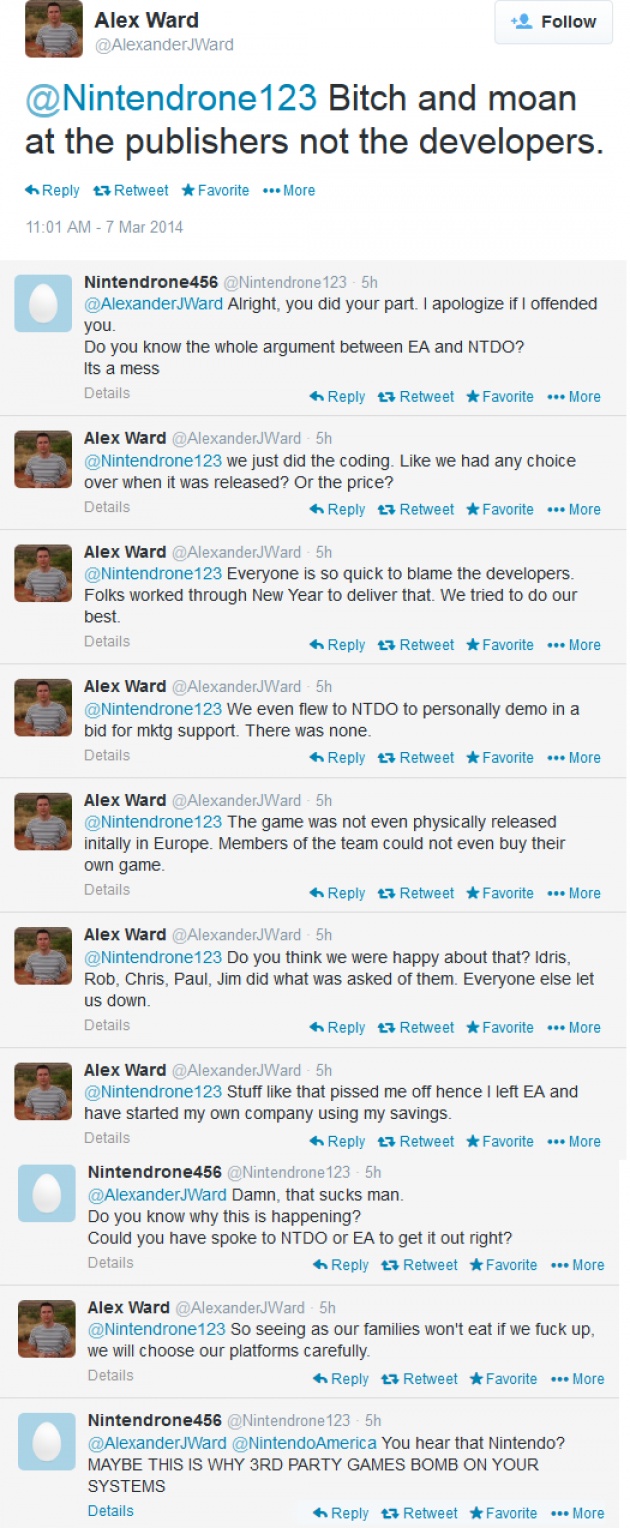 Unfortunately these are all absolutely valid points and I can attest for the quality of the work that went into Most Wanted. Actually, I already did in my wildly positive review which clearly enough of you people didn't read.
Damn it, Nintendo. COME ON.