The NES Classic Mini is Finally Here!! Unavailable Anywhere on Earth.
The release of the NES Classic Mini has indeed turned out to be both a blessing and a curse for fans eager to get their hands on the retro console. Having sold out within moments of stores opening across the country and already going for ridiculously inflated prices on various auction sites, it's safe to say Nintendo's new tiny system is poised to become the must have item for the 2016 holiday season. And it isn't hard to see why: With 30 classic 8-bit games built in and displayed in glorious HD (along with a CRT option for the purists), perfectly replicated control pads and a real "d'aww" factor, the Mini is breaking nerd hearts everywhere due to its limited initial production run.
Oh, except for mine. Because I got one.
I'm looking at it right now.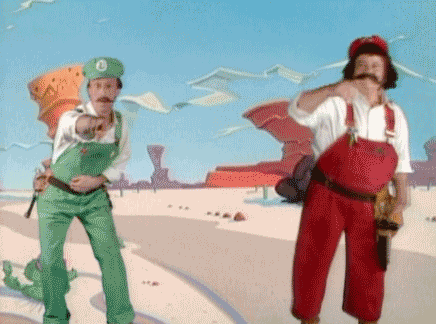 For those of you who made the effort and braved early morning hours only to come home empty handed, I sincerely apologize. But if it makes you feel any better, HOLY CRAP this thing is awesome! The selection of games has been curated beautifully and all of the additional little interface touches scream love and care. So much so, that listing them would be a disservice as discovering them for yourself is something you should really start looking forward to. I will say this though: I've played through Mario 1, 2 and Ninja Gaiden so far (Punch-Out!!, you're next) and truly was not prepared for how genuinely nostalgia inducing it is to play these games with the CRT filter on. Or just how gorgeous they look when switched into "pixel perfect" mode. Not to mention how much greater it feels to finally be playing them with a real NES pad instead of a Wiimote or Wii U pro controller. I know all of these titles can be emulated fairly easily these days and there are plenty of knockoff NES controllers on the market and blah, blah, blah. But there's truly no other feeling like coming home and taking a Nintendo product out of the box. You know it and I know it. It's the reason I'm writing for a site called Nintendorks and why you're reading it.
I mean look, It came with a poster fercryin'outloud: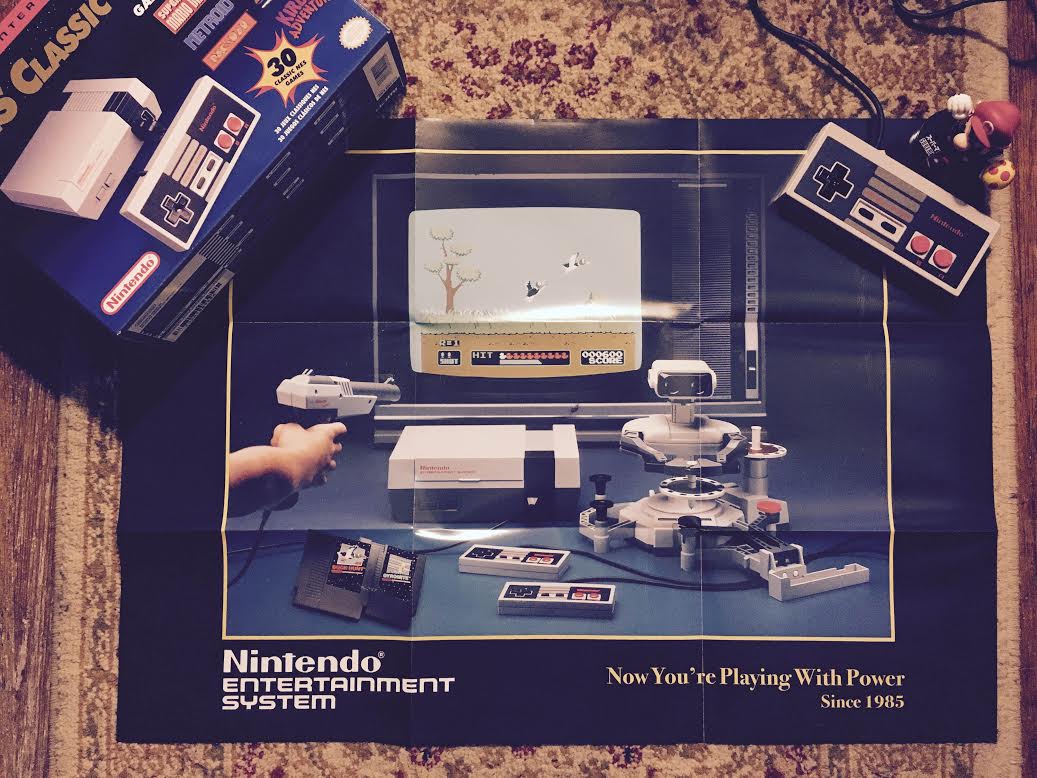 Now it may be a little while before this thing is stocked well enough for everyone to bring home and enjoy but fear not! If you're really aching for any quick hit of Nintendo nostalgia you can get your hands on, there's always that Power Line you can call that the company set up to commemorate this release:
"While playing one of the 30 great NES games included on the NES Classic Edition during the weekend following the Friday launch, you might find yourself puzzled by some of the more challenging games. ("How do I find the first Warp Whistle in Super Mario Bros. 3?" you might ask yourself.) If your memories of the original games fail you, no need to fret. You can just call the Power Line, which will return and run from Nov. 11 to Nov. 13, between the hours of 6 a.m. to 7 p.m. PT each day. The original Power Line was a beloved service in the '80s that connected fans to Nintendo Game Play Counselors who offered helpful tips and tricks. In this fully automated version, you can use your real-life phone (bonus points if it has a cord!) to dial (425) 885-7529 to hear recorded tips for several games, plus behind-the-scenes stories from original Nintendo Game Play Counselors. You never know what you might learn!"
Oh wait, not always I guess. It's over after this weekend. Sorry, Mr. Face.